Peru Cultural Journeys Marketing Portfolio
PCJ marketing material including: website re-design, rack cards, post cards, business cards, posters, advertorials, and travel itineraries (digital and print) for travelers booking through Peru Cultural Journeys.
Info
View Website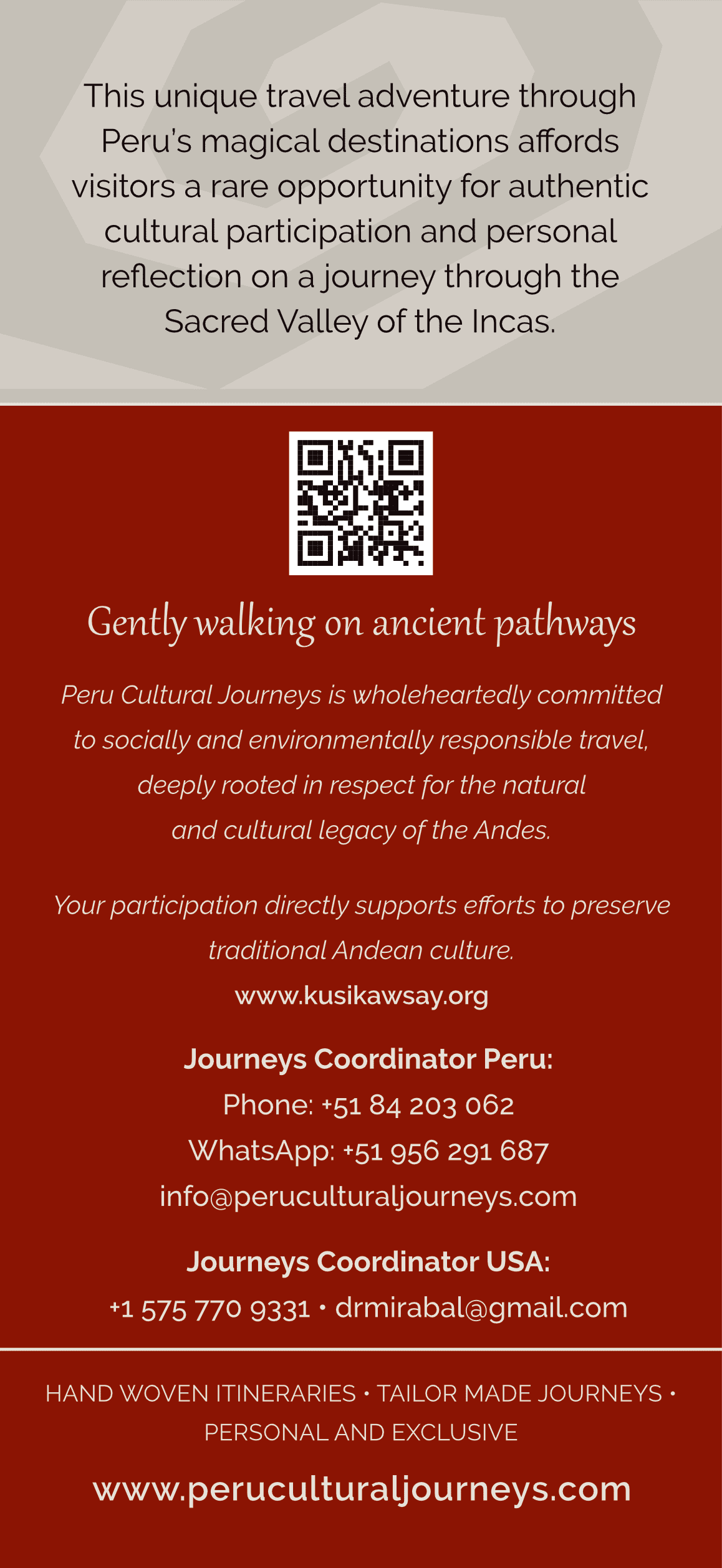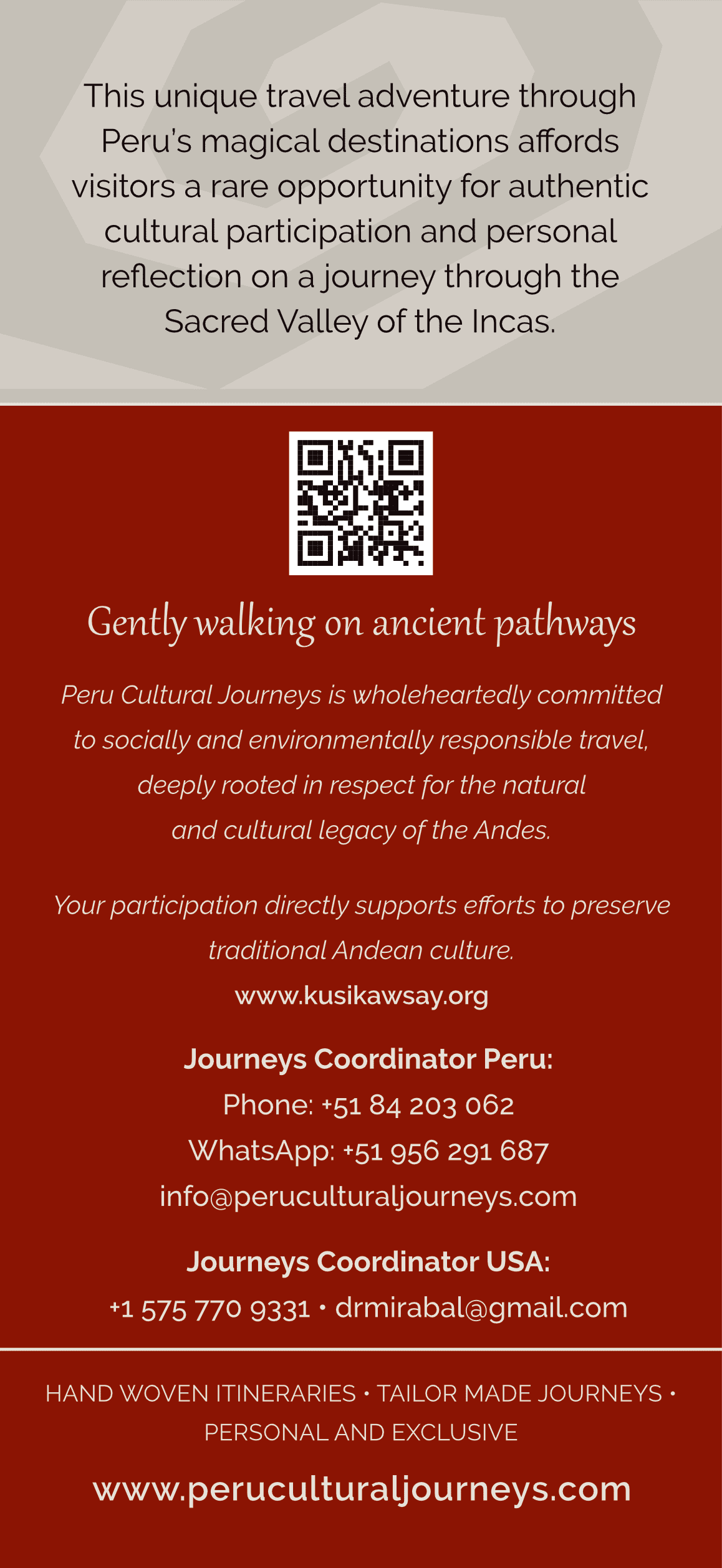 Info
Peru Cultural Journeys Web Site
Custom Wordpress theme developed for PCJ.
Info
National Geographic Advertorial
8.37" x 11.72" advertorial produced for National Geographic Magazine's special issue highlighting Peru.
Info
Women's Peruvian Journey Post Card
Front Cover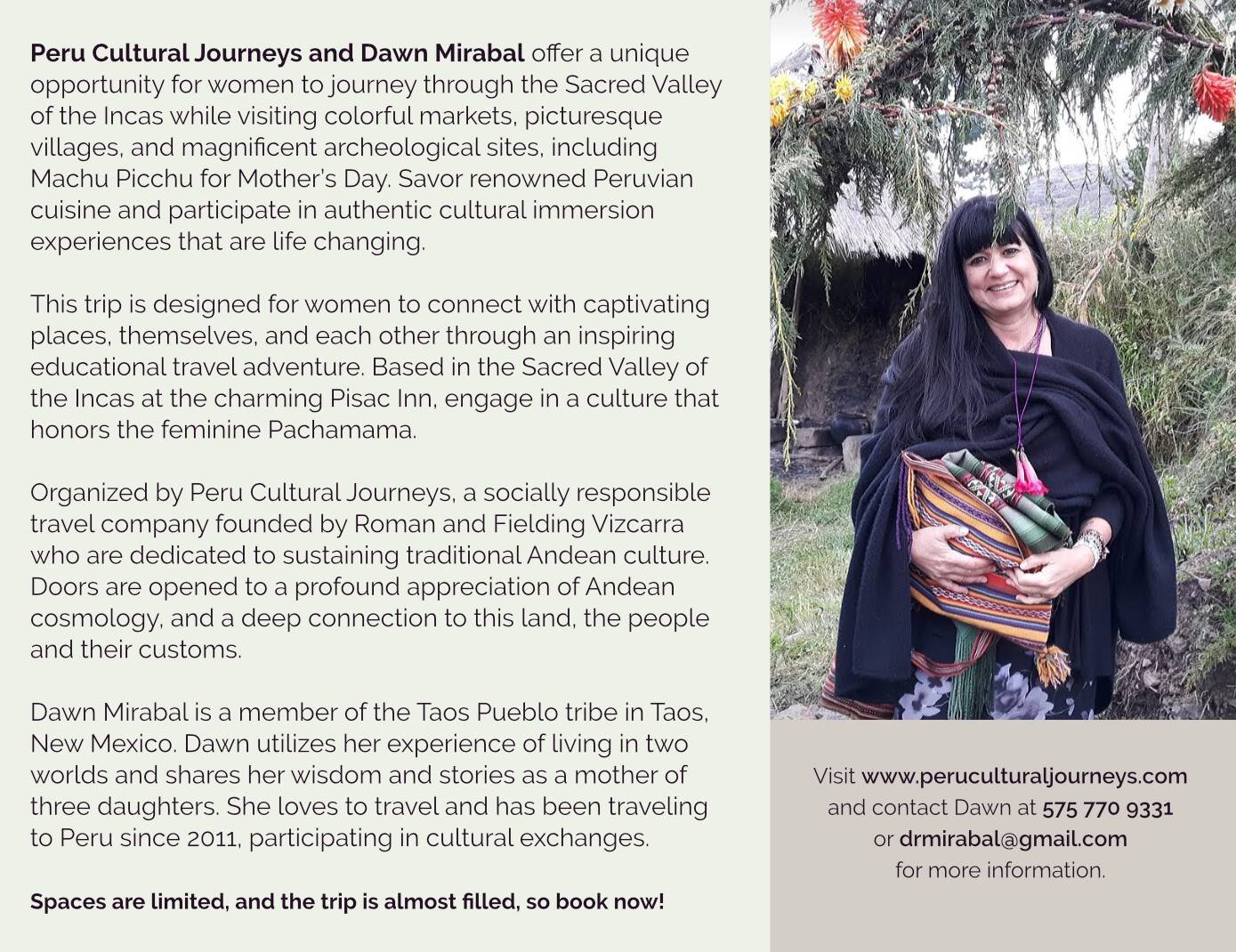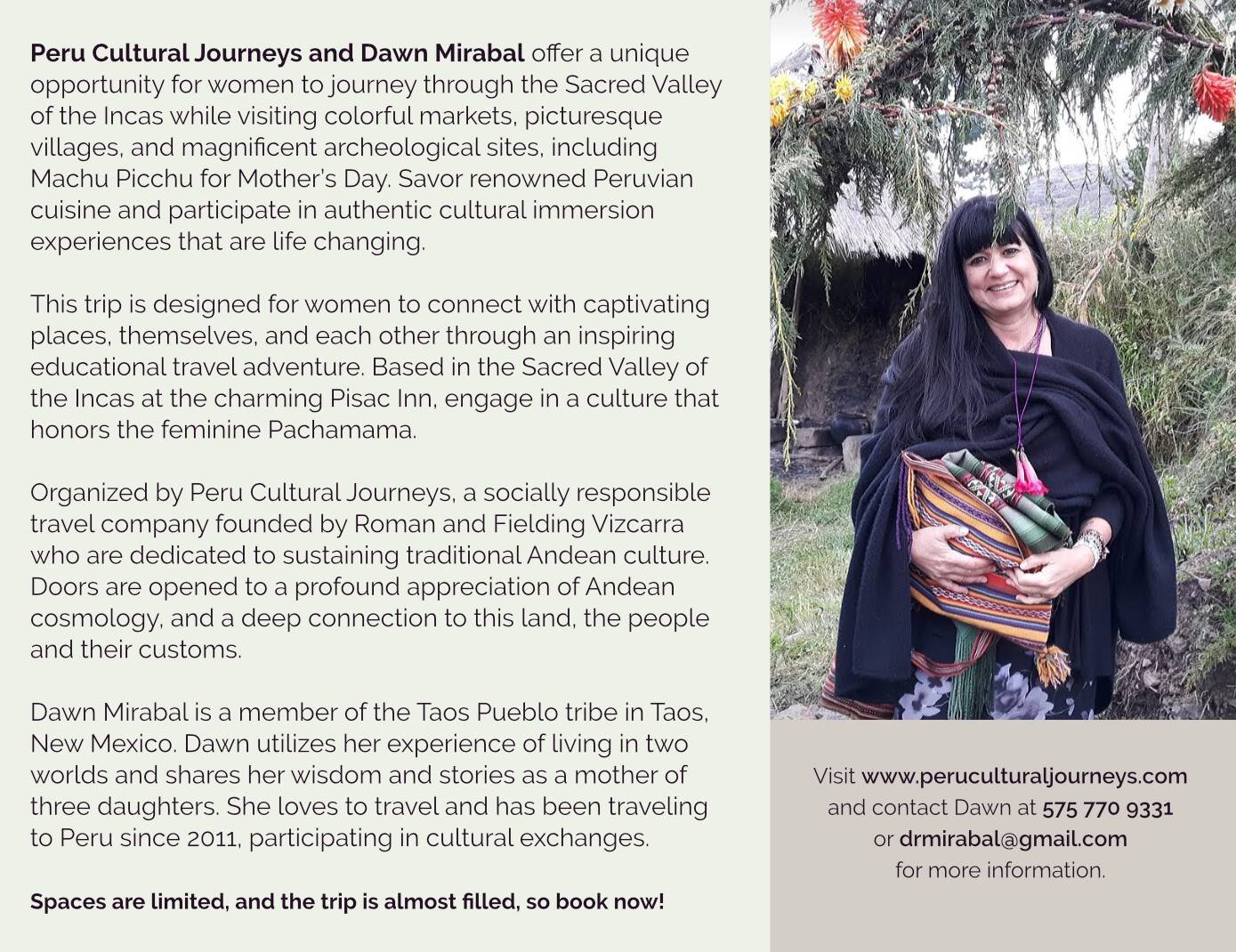 Info
Women's Peruvian Journey Post Card
Back Cover